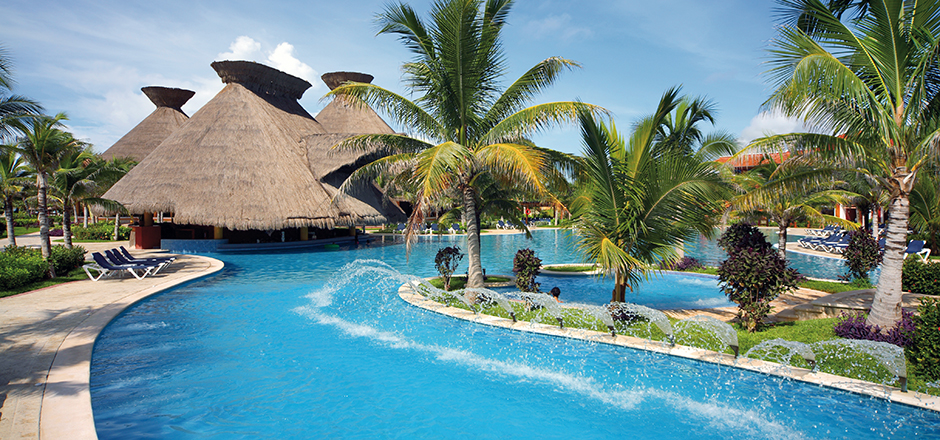 Stretching down the Yucatán Peninsula's Caribbean coast lies the Riviera Maya, also known as the Mayan Riviera. The Riviera Maya coastline stretches from the southern end of bustling Cancun to the north, down south to the Mayan Ruins in Tulum, and in the center of the coastline, the once sleepy fishing village turned popular city of Playa del Carmen.
While the coastline today is dotted with an abundance of all-inclusive resorts as well as smaller boutique hotels perched on the idyllic sandy beaches, this coastline is most historically notable for its Mayan past. The pre-Hispanic civilization lived throughout this region and the impressive archeological ruins remain a popular tourist attraction today including Tulum and Chichen Itza
While the northern stretch of the coastline extending from Playa del Carmen up to the southern end of Cancun is most heavily occupied with resorts, the southern end of the coast stretching toward Tulum is home to smaller villages and resorts that are bit more spread out along the less crowded beaches. The most popular activities for visitors to this region include visiting the Mayan ruins, eco-tourism parks including Xcaret and Xel-Ha, snorkeling along the expansive barrier coral reef, golfing and of course soaking up the sun on the relaxing beaches.