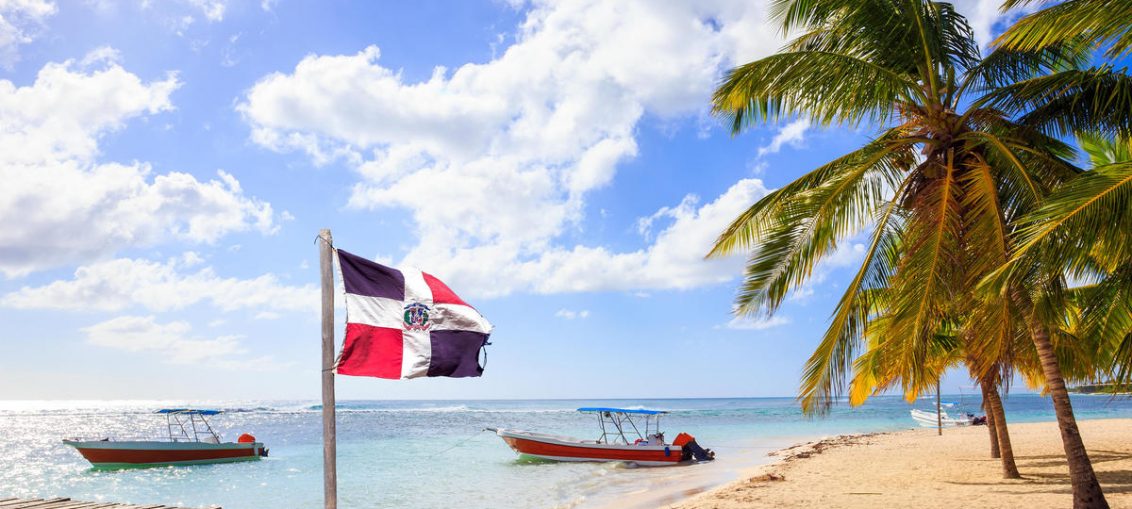 Things travelers want to and should know if traveling to the Dominican Republic during the pandemic. This INFORMATION UPDATED AS OF SEPTEMBER 28, 2020:
Entry Requirements: Aligning with the launch of the Responsible Tourism Recovery Plan on September 15th, travelers no longer need to provide a negative PCR or COVID-19 test upon arrival. Instead, airports and other ports of entry will administer a quick, aleatory breath test to between 3% and 10% of passengers, and all those who present symptoms, upon arrival. All passengers will also need to perform a temperature check. Passengers who present symptoms or whose test results are positive will be isolated and attended at authorized locations. Prior to departure, travelers should confirm with their airline provider and airport of origin regarding any testing or other related requirements for inbound flights to the Dominican Republic, or necessary requirements needed upon arrival in their country of origin.

Traveler's Health Affidavit: As part of the immigration and customs forms provided by the airline or by Dominican authorities, passengers will be required to fill out and submit a Traveler's Health Affidavit. Through this form, passengers declare they have not felt any COVID-19 related symptoms in the last 72 hours and provide contact details for the next 30 days.
Travel Assistance Plan: All international tourists arriving on commercial flights and visiting a hotel will be granted during the check-in process a temporary, free travel assistance plan that provides coverage for emergencies in the event of an infection or exposure to COVID-19 while in-country. The coverage includes medical attention by specialists, medical transfers, transfer of a relative, penalty for airfare changes, lodging for prolonged stays and more. This insurance will be provided at no cost to visitors arriving on or before December 31, 2020 and will be 100% paid for by the Dominican government. In order to obtain coverage of the assistance plan the tourist must enter the country exclusively by air and only applies for guests staying at a hotel. For more information or to receive assistance while in the country in the event of exposure, please contact the Seguros Reservas Assistance Line by dialing +1 809 476 3232 so that a representative can determine the appropriate course of action on a case by case basis. For additional details regarding what is and is not covered by the policy, click HERE.
Social Distancing:Airport terminals have established guidelines requiring social distancing as well as the mandatory use of face masks for employees and passengers. Outside of the airports, social distancing of at least 6.5 feet (2 meters) and the use of face masks in public places are required for the general and traveling public within indoor spaces and in areas where social distancing is not possible. These locations include but are not limited to airport terminals, within indoor and outdoor shopping areas, while using public transportation, when seeking medical attention within a hospital or clinic, among others. Social distancing is also required at the beach, and within pool and jacuzzi areas. The maximum group size allowed is 10 people. Facial masks are optional for adults at the beach area, and not recommended for children. All equipment, including life jackets, snorkel, kayaks, pedal boats, etc. will be disinfected after each use. Please contact your hotel, preferred restaurant or tour operator for specific details regarding their protocols.
GENERAL PROTOCOL FOR TOURIST ACTIVITIES
DOWNLOAD FILE 2 MB

9308 downloads

TRAVELER'S HEALTH AFFIDAVIT
DOWNLOAD FILE 1 MB

38808 downloads
Until October 17, the curfew is established from 9:00 pm to 5:00 am from Monday to Friday and from 7:00 pm to 5:00 am on Saturdays and Sundays throughout the country. During curfew, authorities will allow the transit of international visitors and vehicle operators who transport them, as well as properly identified employees of maritime and air transport companies, if they are moving to / from a port or airport. Hotel employees and suppliers can also transit freely while exercising work related activities.
On July 1, the country reactivated its tourism operation by opening its borders by land, sea and air. The measures include:

Reactivation of commercial flights to and from the country's airports.
Hotels restarted operations with the use of contact-free technologies and strict protocols to offer a clean, safe environment and promote social distancing.
Activities in bars and clubs remain suspended as well as national and international events and public, cultural, artistic and sports shows.
It is mandatory to keep social distancing and wear face masks in all public spaces, such as banks, supermarkets and offices, among others.
Public transportation operates with modified schedules, with at least 1.5 meters of separation between users and a 60% limited capacity. Bus services (OMSA), Santo Domingo subway (Metro) and the Cable Car operate from 6:00 am to 8:00 pm from Monday to Friday and from 6:00 am to 6:00 pm on Saturdays and Sundays. The Cable Car operates from 8am to 6pm on Sundays.
Private transportation companies, malls and gambling companies are operating normally on the allowed working hours, except for casinos. All commercial establishments operating on closed environments must assure a separation of 1.5 meters between clients and the mandatory use of face masks, as well as the compliance of new sanitary measures announce by Public Health officials.
National Parks, Natural Monuments, Scientific Reserves and Ecological Parks are open from Monday to Friday from 8:00 am to 4:00 pm and on Saturdays and Sundays from 8:00 am to 3:00 pm, with the following safety protocols: Permanent use of face masks, parents must accompany children under 14 years of age, continuous hand washing, staying overnight is not allowed, bathing in rivers and lagoons is prohibited, groups larger than 5 people are not allowed.
Indoor gyms are open with strict sanitary protocols. The Western border is closed by land, except for the transportation of merchandises. Religious services are permitted with a reduced number of attendees.
Restaurants, liquor stores, community stores and any other commercial establishment must operate depending on the curfew times established to their community. Restaurant employees or contractors providing home delivery may circulate until 11:00 P.M. during the curfew exclusively in the exercise of their job duties. Some restrictions such as restaurant hours do not apply to hotels. For more information contact the hotel directly.
The use of public pools, lakes and rivers has been temporarily banned at a nation-wide level. Beaches remain open, while still practicing social distancing. Parks are open for recreational and exercise purposes.
Dominican Republic has a robust health care system that has been able to quickly detect cases of COVID-19 in the country. For more information about the coronavirus in Dominican Republic, please visit the Ministry of Public Health's website. (https://www.msp.gob.do/web/) or download the COVID-RD mobile phone application, available on the App Store and Google Play, that works as a passport in which, through a QR code, visitors can report their condition and access many services and information.
For MITUR, the well-being and safety of visitors remains a priority, so it will continue to work in coordination with the other relevant authorities to further strengthen the country's preventive measures against coronavirus. For more information visit https://drtravelcenter.com