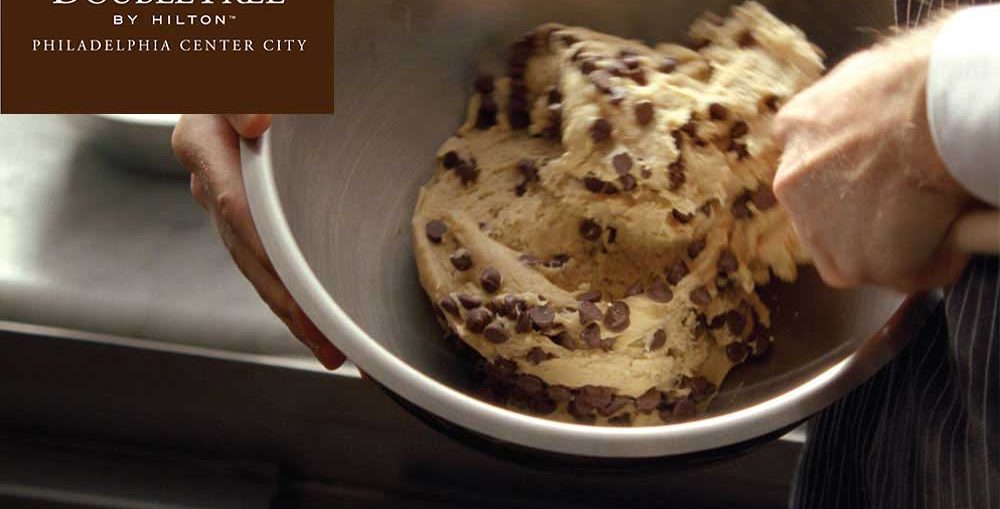 Ok so you haven't been a road warrior lately staying at your favorite hotel the DoubleTree by Hilton. I know I love strolling by the front desk strategically to see when the next batch of those freaking warm cookies are on the counter.
Well you might not be traveling right now but we aren't going to let this COVID-19 pandemic take all of our joy away. Here is the official recipe of those world famous cookies that we all know and love and if you've never had any then let the good folks at Make it a Vacation Travel book you a stay in the very near future.
A warm chocolate chip cookie can't solve the pandemic problem, but it can bring a moment of comfort and happiness while we wait.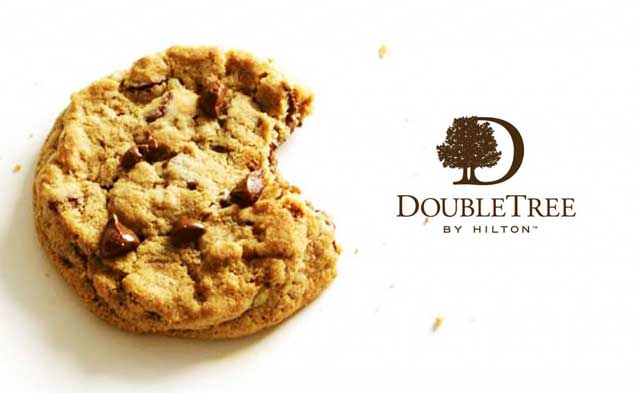 "We hope this recipe gives your family a moment of enjoyment together baking during your time at home, and we look forward to booking your next vacation getaway as soon as the doors open again.
DoubleTree Chocolate Chip Cookie Recipe (makes approximately 26 cookies)
1/2 pound butter, softened (2 sticks)
3/4 cup plus one tablespoon granulated sugar
3/4 cup packed light brown sugar
2 large eggs
1 & 1/4 teaspoons vanilla extract
1/4 teaspoon freshly squeezed lemon juice
2 & 1/4 cups flour
1/2 cup rolled oats
1 teaspoon baking soda
1 teaspoon salt
Pinch of cinnamon
2 & 2/3 cups of Nestle Tollhouse semi-sweet chips chocolate chips
1 & 3/4 cups of chopped walnuts
INSTRUCTIONS
—Cream butter, sugar and brown sugar in the bowl of a stand mixer on medium speed for about 2 minutes.
—Add eggs, vanilla and lemon juice, blending with mixer on low speed for 30 seconds, then medium speed for about 2 minutes, or until light and fluffy, scraping down bowl.
—With the mixer on low speed, add flour, oats, baking soda, salt and cinnamon, blending for about 45 seconds. Don't overmix.
—Remove bowl from mixer and stir in chocolate chips and walnuts.
—Portion dough with a scoop (about 3 tablespoons) onto a baking sheet lined with parchment paper about 2 inches apart.
—Preheat oven to 300 degrees. Bake for 20 to 23 minutes, or until edges are golden brown and center is still soft.
—Remove from oven and cool on baking sheet for about 1 hour.